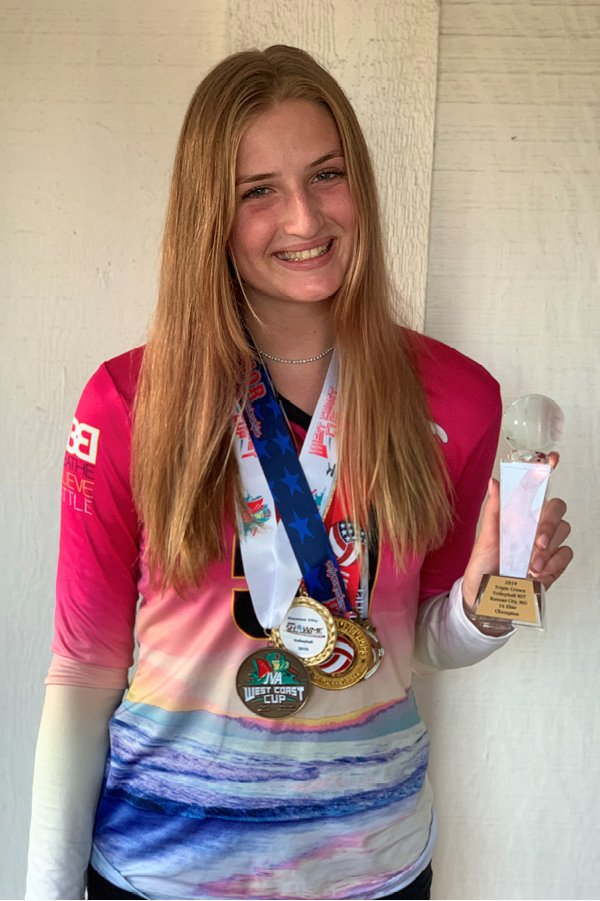 "Coury & Buehler Physical Therapy helped me with my shoulder pain and core strength so I could continue doing what I love – volleyball!"
– Elyse Stowell
ELYSE STOWELL
Elyse has been playing volleyball since she was 11 years old. She is an outside hitter for the #1 club in the nation, T Street Volleyball Club. Her team won the National Championship in 2017 and again in 2019. She also plays for Esperanza High School.
As a freshman, she was recruited by many different Division I colleges and committed to play to Brigham Young University (the same place at her father played many years ago). In the fall, she began to develop shoulder tendinitis, so her mom sought out physical therapy. She knew that Angelo Urquico PT, DPT, OCS, CFMT, CSCS was one of the best in the area, so she inquired and set up an appointment. He provided excellent manual therapy, education and implemented an exercise program for Elyse.
Now, Elyse is able to play pain free because of the education and home program that she does often to maintain her strength and mobility. Because of her time at Coury & Buehler Physical Therapy, she had a strong season and helped her team win the gold medal!