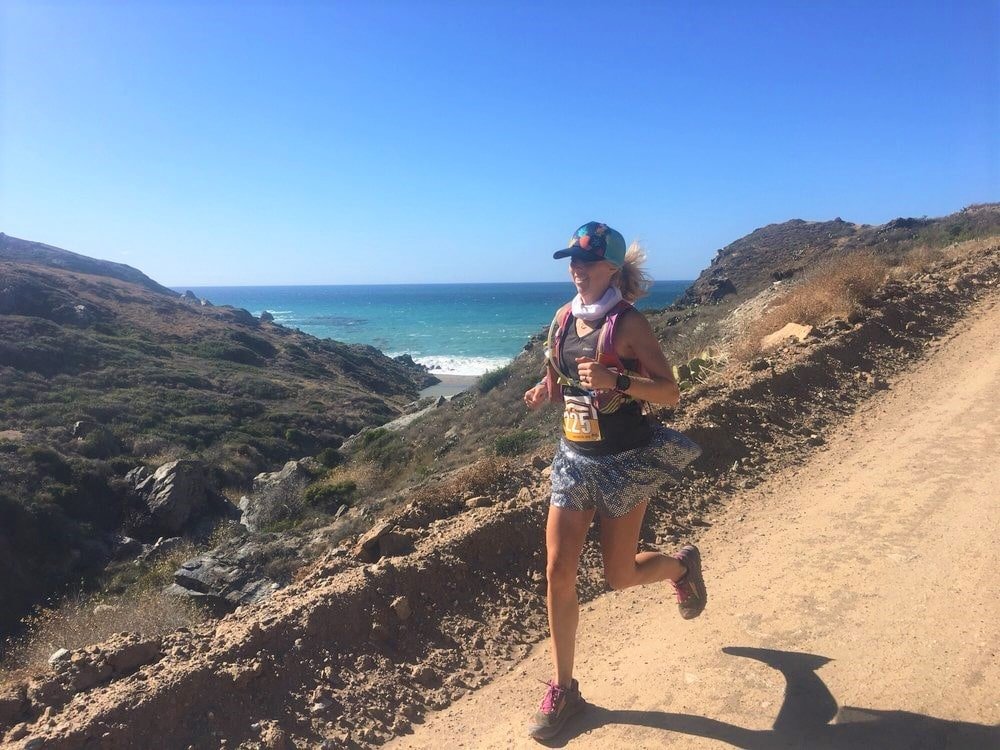 "I'm so happy that I made the decision to go to PT because I learned how to control future injuries and accomplished a huge goal."
– Elise Wallace
ELISE WALLACE
I started feeling pain on my hamstring early last year. I'm a runner, so I assumed the pain started due to overuse with sprinting while running. The pain progressively worsened as months passed, and it reached a point where I knew it was finally time to seek help. Luckily, my friend, who is a doctor and fellow runner, referred me to Coury & Buehler.
Prior to coming to Coury & Buehler for my hamstring pain, I was always leery of physical therapy because I didn't think anyone would understand my running injuries. In the past, I've had doctors tell me to just stop running instead of working on the problem, which was completely discouraging. Luckily, this time my doctor gave me a referral to see a physical therapist which gave me hope that I would still be able to participate in running activities.
Upon coming to Coury & Buehler, I was assigned to work with Angelo Urquico, PT, DPT, OCS, CFMT, CSCS on my hip. I was happy to work with him because he really seemed to understand my running injury. From his own experiences treating his brother, who is also a triathlete, Angelo was confident in my ability to continue running through my injury. From the get-go, he was willing to work with me to address and fix my source of pain.
Because I was still running with treatment, it took a little while to see results as Angelo first stated, but eventually I started to really see progress! Like most people in physical therapy, some days were better than others. But after three months of PT, Angelo sent me on my way to get back to running. I had just finished running a race with very little pain and Angelo and I could both see that my injury was getting better. Soon enough, the injury started to fade away and I stopped thinking about my hamstring pain during my runs.
Two months after Angelo last saw me I was able to complete my first 50-mile running race, which is something I had been training and preparing for over a year. The pain in my hamstring lingered slightly at the beginning on the race, but it started to fade and I was able to not only finish my race, but also finish it strong. My recovery from the race has been great and I continue to do my exercises to keep the pain at bay. I'm so happy that I made the decision to go to PT because I learned how to control future injuries and accomplished a huge goal. I love how Angelo was willing to work with my training schedule and listen to my issues with pain. He was the perfect PT for me because he knows how to deal with athletes. Thank you, Angelo!