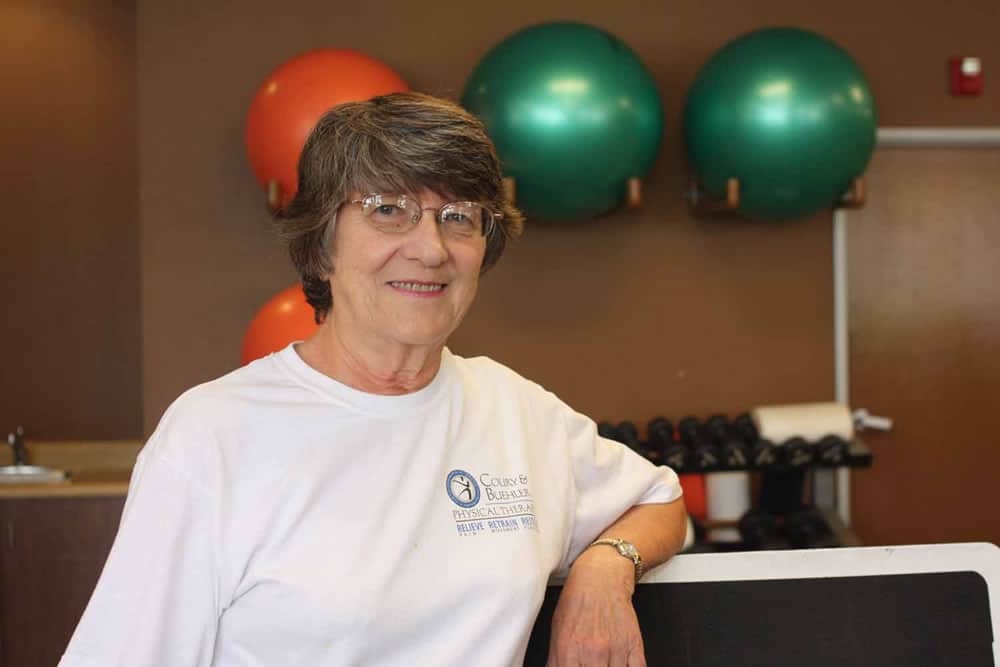 "He told me, 'I'll get you back to health in no time,' and I believed him!"
– Dorothy Strand
DOROTHY STRAND
As Dorothy Strand prepared for the Chicago Marathon, all she could think of was her hip and leg pain, not the glory of finishing this great accomplishment. Questions began to pour into her head of whether or not she would be healthy enough to run. Will I be able to get better in time? Will my hip and feet hold up to even run the marathon? What kind of pain will I feel after?
Dorothy was afraid that her condition was worsening when simple tasks became a challenge. From walking across the room, to both feet feeling stiff when she got out of bed in the morning and to even having her sleep disturbed because of the pain, everyday was difficult. Dorothy was running out of options and still had no answers to her questions…yet.
Upon receiving initial care from her physician Dr. Donna Frisch, she was referred to CBPT for rehabilitation of her hip and leg. "My physical therapist, Rich Coury (MPT, OCS, ATC) took great care of me," expressed Dorothy. "I was very pleased with the way he cared for me. He told me, 'I'll get you back to health in no time,' and I believed him!"
After starting physical therapy, Dorothy noticed improvements immediately. She is now able to pursue her running and every day activities with ease. She now feels secure in knowing she can get great care anytime she needs it.
A few weeks later Dorothy was healthy enough and cleared to run the Chicago Marathon with her friends and family. "I ran it! I had no problems at all! Rich just had the touch, that's why I like him so much."
Today, Dorothy is doing really well and is in no pain! In fact, she just won first place in her age group at the Villa Park 5K on June 26th. She frequently attends boot camps and cardio classes and she feels no pain after working out. You can catch Dorothy as she will be traveling with her family on October 31, 2010 to the 2,500th anniversary of the original Athens Greece Marathon. We hope she continues to have happy, healthy feet and an adventurous future.