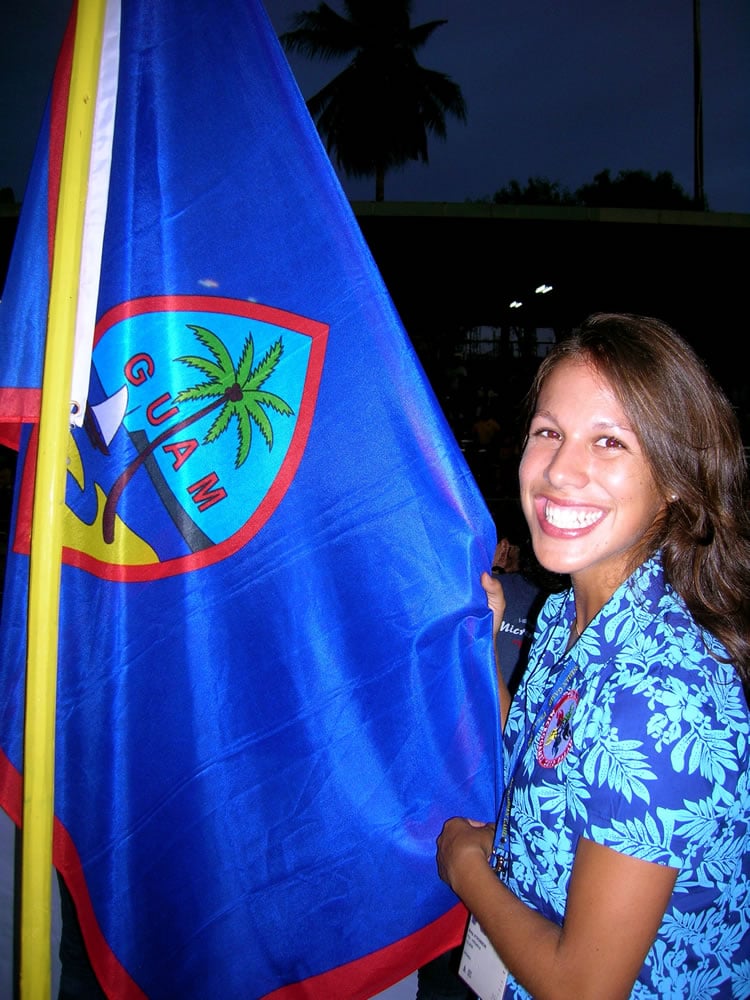 "I can now run pain free and feel so much stronger… I am excited to race and run!"
– Amy Atkinson
AMY ATKINSON
Amy Atkinson is a 21-year-old student athlete and resident of the U.S. Territory of Guam. Last year she ran and competed for the Guam National Track Team in Palau at the Micronesian Games where she received a gold medal in the 1500m and a silver medal in the 800m and 4x400m relay. She also played soccer for the Guam National Team before coming to Orange County to play soccer for Biola University, where she played competitively for four years. Amy had suffered severe cartilage damage in both knees as a result of her time playing Varsity Soccer for Biola. "It would cause pain and inflammation whenever I ran or played soccer," she explained. "My injuries got so bad from playing soccer that I could no longer run without severe pain."
Amy was referred to Coury and Buehler Physical Therapy by Dr. Orr Limpisvasti, Board Certified Orthopaedic Surgeon at the Kerlan Jobe Orthopaedic Clinic in Los Angeles. Dr. Limpisvasiti diagnosed Amy with severe cartilage damage in her left knee and patellar tendinitis in her right knee. She was told to rest for a month and then begin physical therapy. Amy's diagnosis was very discouraging because she was told that her knees were somewhat irreparable and that it would be difficult for her to play soccer or run in the future without causing more pain and damage. "I am a competitive athlete so it was very discouraging that I could not exercise and run," Amy said. However, after a very positive evaluation by Rich Coury, MPT, OCS, ATC, Amy was very optimistic that with treatment and exercises she would be able to compete again.
Amy rehabilitated her knee injuries with us through the next 10 weeks and received hands-on treatment as well as a customized strengthening exercise program. "I really enjoyed my experience," Amy said. "Everyone was so helpful, professional, and encouraging."
With the help of Richard Coury, MPT, OCS, ATC, and Amber McGill, PT, DPT, and the rest of the staff at Coury and Buehler Physical Therapy, Amy can now say that she is 100% better! In fact, just this past May, Amy ran several qualifying track meets at CSULA and Occidental College and qualified to run in the 1500m and 5km races for the upcoming 2011 Pacific Games in New Caledonia. "I now know how to take care of my body better to prevent further injury." You can catch Amy and the Guam National Track Team at the Pacific Games in New Caledonia this August and September. "I can now run pain free and feel so much stronger," Amy said. "I can now train for this opportunity and I am excited to race and run!" Good luck Amy!