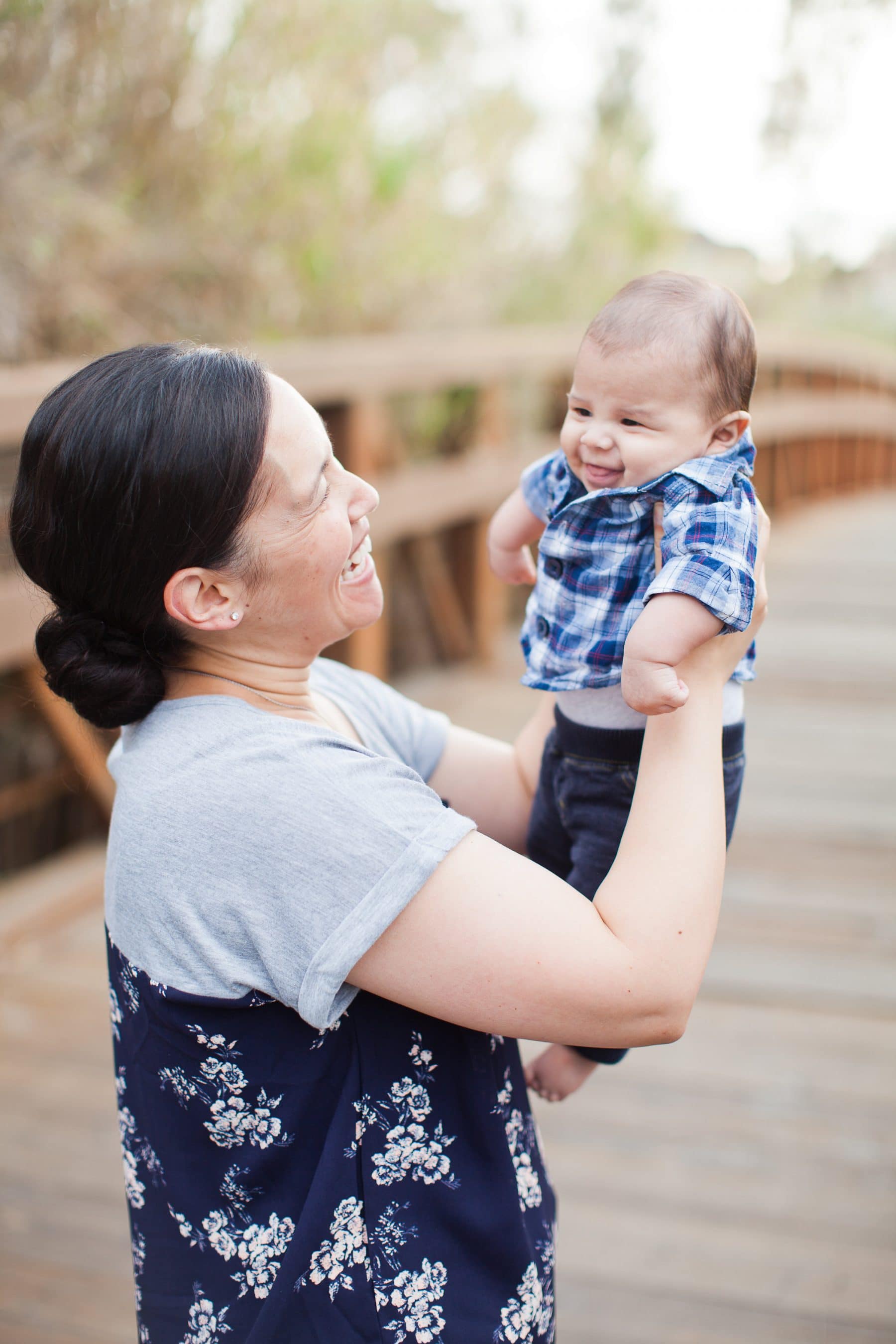 "I am left with a baby boy who is active and growing rapidly, and the ability to carry him with confidence and without pain"
– Allison Chavarria
ALLISON CHAVARRIA
I came to physical therapy during a point in my life where I thought I would be experiencing pure joy. I came in 3 months after I had our first baby. Beginning on the day I delivered him, I experienced pain in my hips and lower back, which I had never had before. The pain in my hips was uncomfortable when simply moving from a sitting to a standing position. Furthermore, carrying my newborn caused pain in my lower back that would make me want to cry every night.
Coming to Coury and Buehler truly was a breath of fresh air. My therapist, Roland Dulla, PT, DPT, OCS, was not only able to identify the areas of pain, but he was able to identify the CAUSE of my pain. This was the most remarkable part of the process. I did not fully appreciate how many other muscles contributed to this pain that was so foreign and progressive. In slowly identifying these causes, he developed a treatment plan that would actually produce results that were palpable. In addition to the therapists, the assistant who help carry out the treatment plans are truly the back bone for assuring that patients are progressing. Alicia, who worked closely with Ro, always made certain that I was feeling the stretch or the exercise in the appropriate muscle area. If not, she was quick to make personalized recommendations so that I would perform the exercises with maximal effect.
I was truly impressed by the level of professionalism everyone displayed throughout the entire practice. This professionalism, organization, and respect started with the very first phone call I made, and extended to the girls who operated and managed the front desk, to all the therapists treating patients, and to all the assistants who were supervising patients.
After six weeks of personalized therapy sessions, I am left with a baby boy who is active and growing rapidly, and the ability to carry him with confidence and without pain.