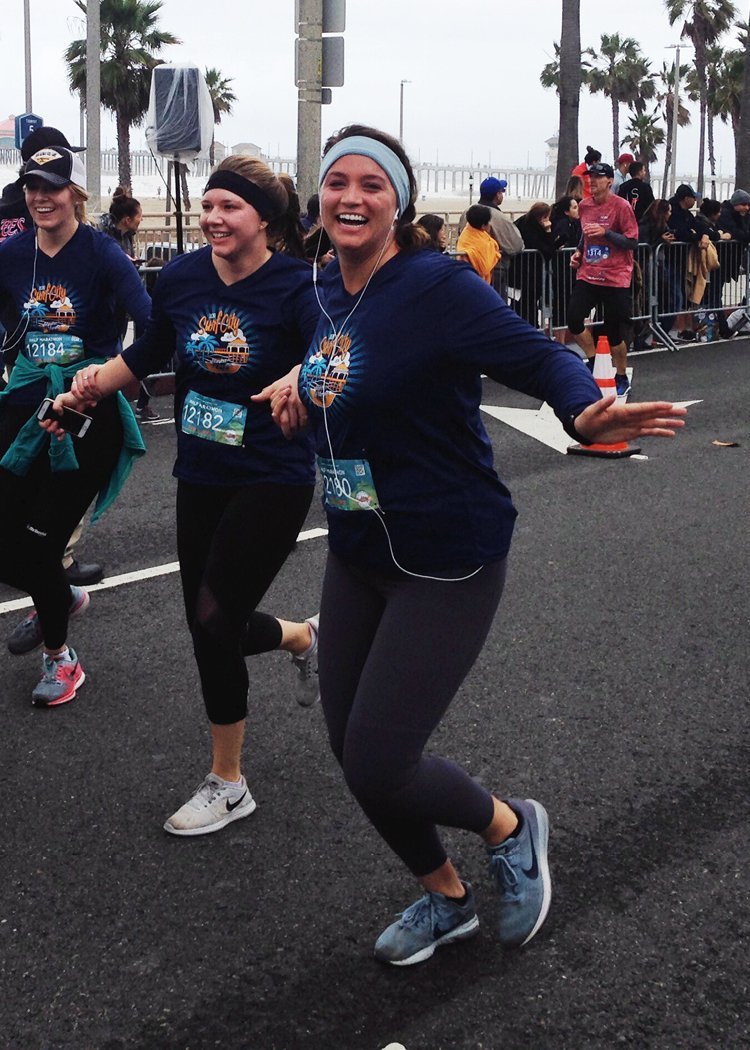 "Life really does feel good pain-free!"
– Abigail Moore
ABIGAIL MOORE
On April 1, 2018, I was picking up a friend at the airport when traffic stopped. I slowed to a stop but the car behind me did not, and hit me going 60 mph. The impact shoved my car into the car in front of me and spun me out into another lane. It totaled my car and left me in an intense amount of lower back pain. I received chiropractic care for about four months following my accident, and while things did improve, it wasn't to the degree I needed to function well in my daily activities. I was in the midst of competing in the Beach Cities Challenge (completing the OC, Long Beach and Surf City 1/2 marathons consecutively) at the time of my accident. I was determined to finish the challenge but was in a great deal of pain training for the runs.
My orthopedic doctor, Dr. Raed Ali referred me to Coury and Buehler. He said there were several options but CBPT was the best for hands on and personal care.
This wasn't my first time in PT, so I had a rough idea of what to expect. The exercise aides were so fun and helpful. They really made an effort to get to know me. We chatted about our weekend plans, movies, work days and favorite donut places – I worked a lot with Julie, which was such a pleasure. She always had a smile on her face. They made me laugh and did the exercises with me when I was struggling or felt silly.
Jonathan Lowell, PT, DPT and Linda Yun, PT, DPT did a fabulous job helping me get back to running shape. They knew my ultimate goal was to get back to running so they structured my treatment around this goal. They had me run on a treadmill so they could see what may be causing me pain or how I could change my form to run better. Then they would explain the physiology to me in a way that made sense. After long runs, they would alter my treatment to help me recover faster. They pushed me to get stronger in ways that challenged me but didn't cause additional pain. They sent me with exercises to do at home, both during my time there and after I finished therapy.
I was able to finish the Beach Cities Challenge and know CBPT played a huge role in this accomplishment. And, I have just started training for my next race – the Joshua Tree Half Marathon – this November and hope to improve my time! Life really does feel good pain-free!