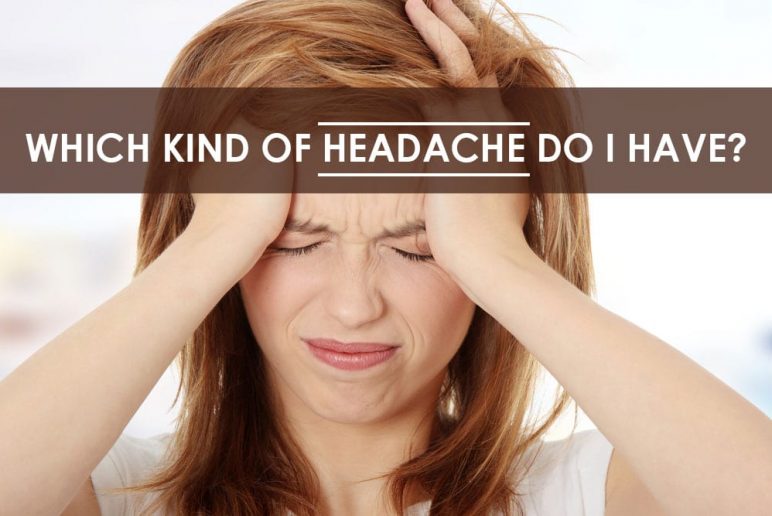 Which Type of Headache Do I Have?
November 11, 2014
Headaches are a common source of pain. In fact, 150 diagnostic headache categories have been established. Trying to figure out how which type of headache category you fit into may cause a headache. To simplify it I listed the most common types of headaches:
Cervicogenic Headache
A cervicogenic headache like the names implies is simply a headache that originates from the neck. This is one of the most common types of headache out there and is often misdiagnosed as a migraine. It primarily causes pain on one side but in more severe cases can be on both sides. These headaches can be treated with physical therapy since they are related to musculoskeletal issues in the neck. Stay tuned for more information about cervicogenic headaches in tomorrow's blog: Are Your Headaches a Pain in the Neck?
Migraines
The exact causes of migraines are unknown. Migraine pain is moderate to severe, often described as pounding, throbbing pain. Migraine headaches can last from four hours to three days and usually occur one to four times per month. Migraines are associated with symptoms such as sensitivity to light, noise, or odors; nausea or vomiting; loss of appetite; and stomach upset or abdominal pain.
Mixed Headache Syndrome
Also called transformed migraines, mixed headache syndrome is a combination of migraine and tension headaches.
Cluster Headaches
The least common, although the most severe type of headache, the pain of a cluster headache is intense and may be described as having a burning or piercing pain that is throbbing or constant. The pain is located behind one eye or in the eye region, without changing sides. The term "cluster headache" refers to headaches that have a characteristic grouping of attacks. Cluster headaches occur one to three times per day during a cluster period, which may last two weeks to three months. The headaches may disappear completely for months or years, only to recur.
Do you have reoccurring headaches? Check out our Pain 101 Page on Headaches for more information >> HERE!
Reader Interactions