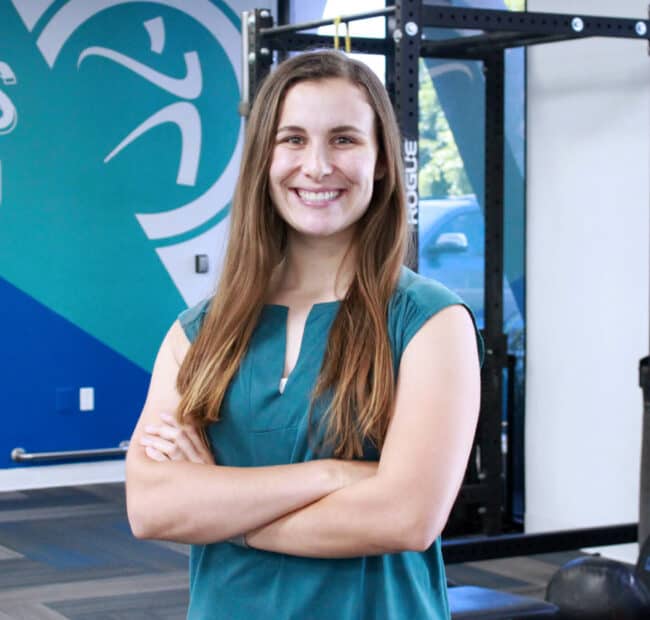 Rachel Foust
PT, DPT
MY STORY
Rachel was born and raised in Southern California and grew up playing a lot of sports. She fell in love with soccer and that's what she ended up playing throughout high school. Somehow, she made it through without any major injuries, but was introduced to PT through plenty of teammates' stories. She always knew that she wanted an active career and thought PT sounded like the right fit. Rachel went up north to attend UC Davis for undergrad where she spent 3 years working as a student athletic trainer alongside Division 1 athletes. This helped solidify her career choice and she knew it was meant to be. She returned home to attend CSULB for PT school. At Long Beach, Rachel grew more fascinated with orthopedics/sports PT and knew that was what she primarily wanted to do. Rachel loves PT because she gets to specialize her treatment for each individual and help them get back to doing whatever they're passionate about.
EDUCATION & SPECIALIZATION
Doctor of Physical Therapy (California State University, Long Beach)
Bachelor of Science in Exercise Biology with Minor in Psychology (University of California, Davis)
INTERESTS & HOBBIES
Rachel loves going to concerts with friends and playing/watching sports whenever she can. Her favorite teams are the Ducks, Galaxy, 49ers, and Angels. She also likes to stay active by running/weight lifting, snowboarding, skateboarding, surfing, and doing anything outdoors. On her relaxing days she likes to read and hang out with her dogs.
BLOG ARTICLES