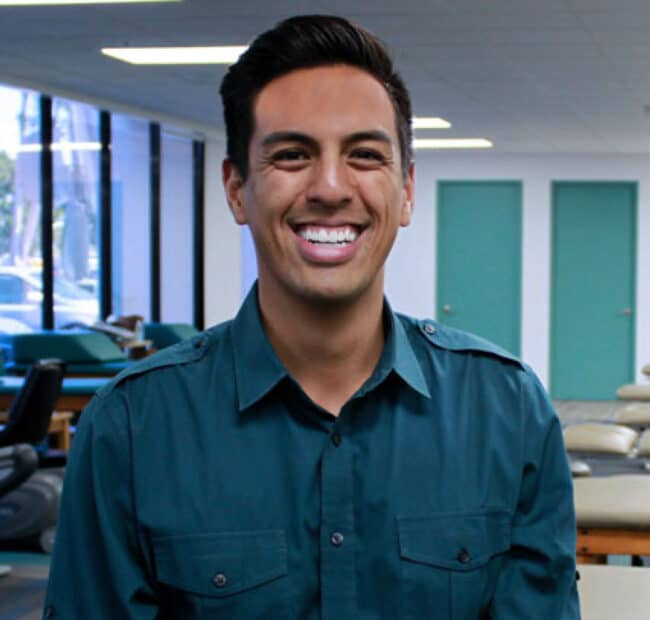 Paul Torres
PT, DPT
MY STORY
Paul was born and raised in Walnut, CA. His interest in Physical Therapy started as a junior in high school. He took a Sports Medicine class and became very interested in that area of fieldwork. Shortly after, Paul started volunteering at a Physical Therapy clinic and that's when he knew that he wanted to choose Physical Therapy as his career. Being able to move around all day, interact with people, and be a part of the medical field was exactly what he wanted.
He played baseball for 12 years and currently plays volleyball, and he has seen numerous amounts of injuries resulting from these sports and other activities. He feels thrilled knowing that he can help people who come to him for advice when they sustain musculoskeletal injuries. He is excited to not only use his skills to help his patients in the clinic but to help his family and friends as well.
EDUCATION & SPECIALIZATION
Bachelor of Science in Kinesiology, Cal Poly Pomona
Doctorate of Physical Therapy, Azusa Pacific University
INTERESTS & HOBBIES
Paul enjoys volleyball and food. He plays indoor and beach volleyball whenever he gets the chance. Beach volleyball is his favorite because he loves being outdoors and diving in the sand. When he's not playing volleyball he's at home cooking (with Beyoncé playing in the background.)
He loves experimenting with new dishes but his favorite dish to make is fresh pasta. He also loves wine tasting and going to Disneyland.
BLOG ARTICLES