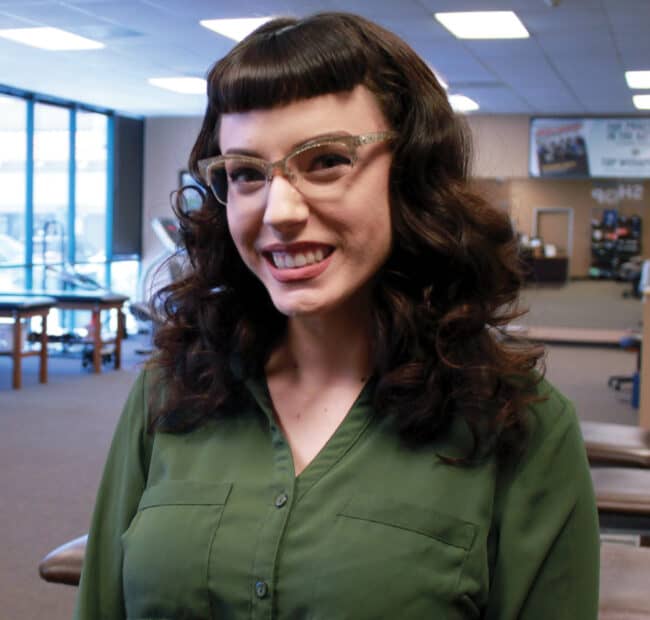 Patricia Merten
PT, DPT
MY STORY
Patricia was born and raised in Arizona, but has lived in various parts of Southern California for the past 10 years. She attended California State University, San Marcos, where she received her Bachelor of Science degree in Kinesiology. She then attended and completed her training at the University of St. Augustine for Health Sciences, where she received her Doctor of Physical Therapy degree.
Although Patricia always knew she wanted to pursue a career in healthcare, it wasn't until she began volunteering and shadowing at physical therapy clinics while working towards her undergraduate degree that she discovered physical therapy. She found it was the perfect blend of her passions – science, physical activity, and helping people.
As a therapist, Patricia believes in a comprehensive but individualized treatment approach, combining manual therapy with therapeutic exercise and education to help patients get back to doing what they love.
EDUCATION & SPECIALIZATION
Doctor of Physical Therapy from University of St. Augustine for Health Sciences
Bachelor of Science in Kinesiology from California State University San Marcos
INTERESTS & HOBBIES
In her spare time, Patricia enjoys finding and collecting vintage clothing and furniture, seeing live music, cooking, traveling, and exploring new activities. She stays active by working out, hiking, and paddle boarding. She is currently learning how to sew, and (slowly) working on restoring her 1960 Bonneville.
BLOG ARTICLES