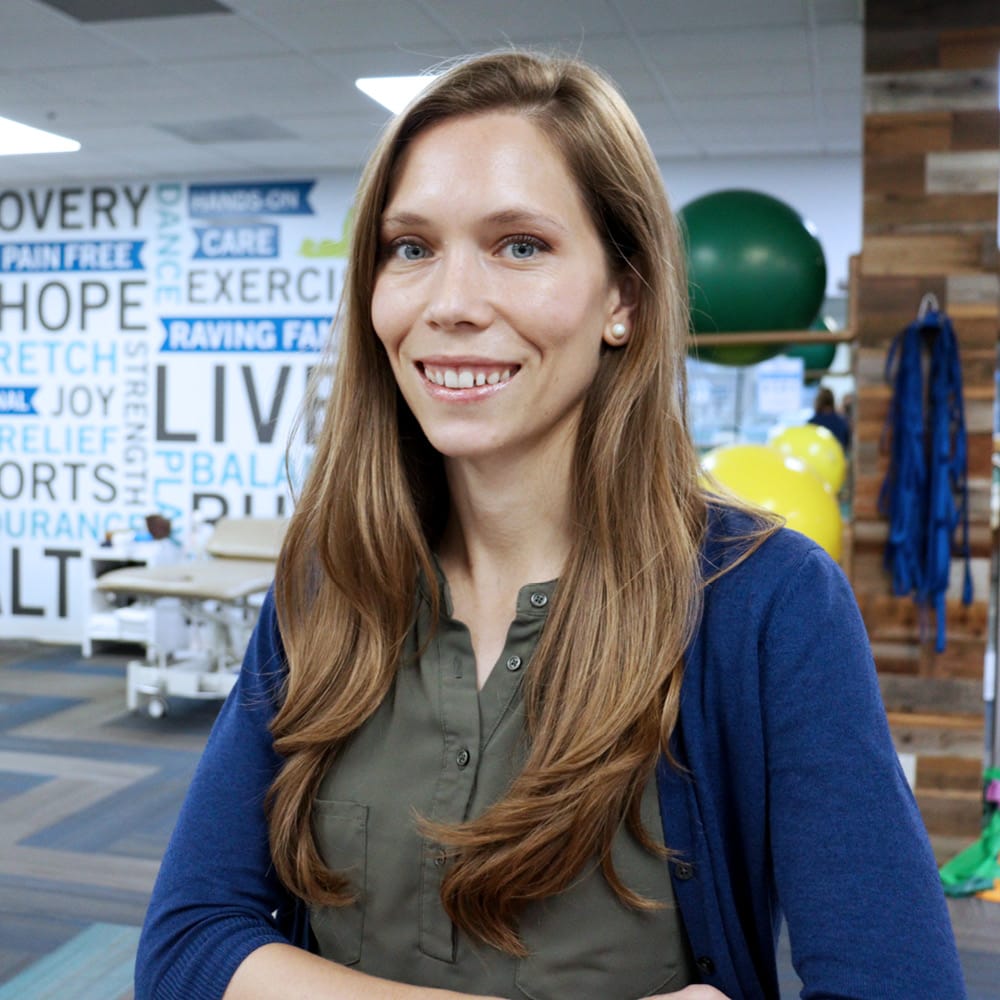 Naomi Christensen
PT, DPT
MY STORY
Naomi received her Doctor of Physical Therapy at Baylor University and her Bachelor of Science in Accounting and Business at Houghton College. Although born in Texas, Naomi spent most of her formative years in Indonesia, the Philippines, Washington, and New York.
It was during her 12-year career in accounting that Naomi discovered physical therapy while rehabbing a few minor injuries sustained during pick-up basketball and volleyball. She was drawn to the fact that this profession focused on helping people recover without the aid of medication and surgery. She ultimately decided to change careers because she felt physical therapy would better align her interests and passions with her work. Her professional mission is to bring hope and healing to anyone with movement challenges, helping them get back to doing what they love.
EDUCATION & SPECIALIZATION
Doctor of Physical Therapy (Baylor University)

Bachelor of Science in Accounting and Business (Houghton College)
INTERESTS & HOBBIES
Naomi loves playing sports when she has the chance – in the following order, her favorites are volleyball, pickle-ball, and basketball. She also enjoys camping, playing board games, watching her favorite shows, and spending time with her family.
BLOG ARTICLES
Sorry! There is no post!