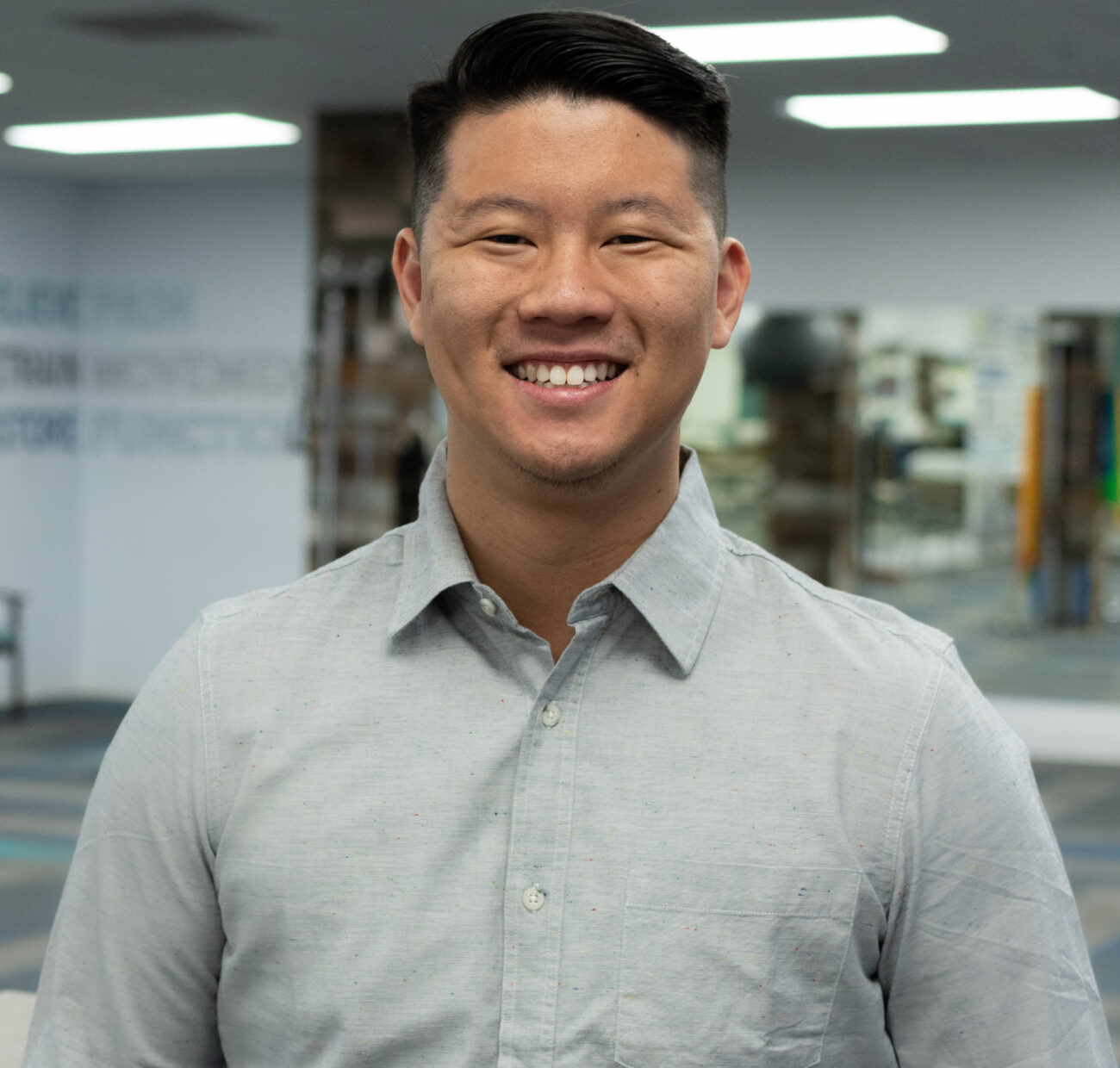 Josiah "JJ" Gin
MS
MY STORY
Josiah 'JJ' Gin was born and raised in Walnut, CA and grew up loving all sports. JJ received his Bachelor of Science in Kinesiology from Cal Poly, Pomona. Then he went on to pursue his Master's in Kinesiology with an emphasis in Exercise Science at Cal Baptist University.
It was not until college where he was introduced to the realm of Physical Therapy. After learning more about the rehabilitation process and the journey of physical therapy, he quickly became interested and began to take courses to further his knowledge. Through these courses, he learned how the body functions and how complex the human body is. His pursuit for more knowledge led him to obtain his Master's degree, where he was able to focus more on the rehabilitation process of the human body.
EDUCATION & SPECIALIZATION
Bachelor of Science in Kinesiology, California State Polytechnic University, Pomona
Master of Science in Kinesiology, Exercise Science, California Baptist University, Riverside
INTERESTS & HOBBIES
JJ loves to play all sports and likes to keep active by playing basketball. He serves at his local church with the high school students and coaches basketball to kids K-12. He loves anything and everything that has to do with food.