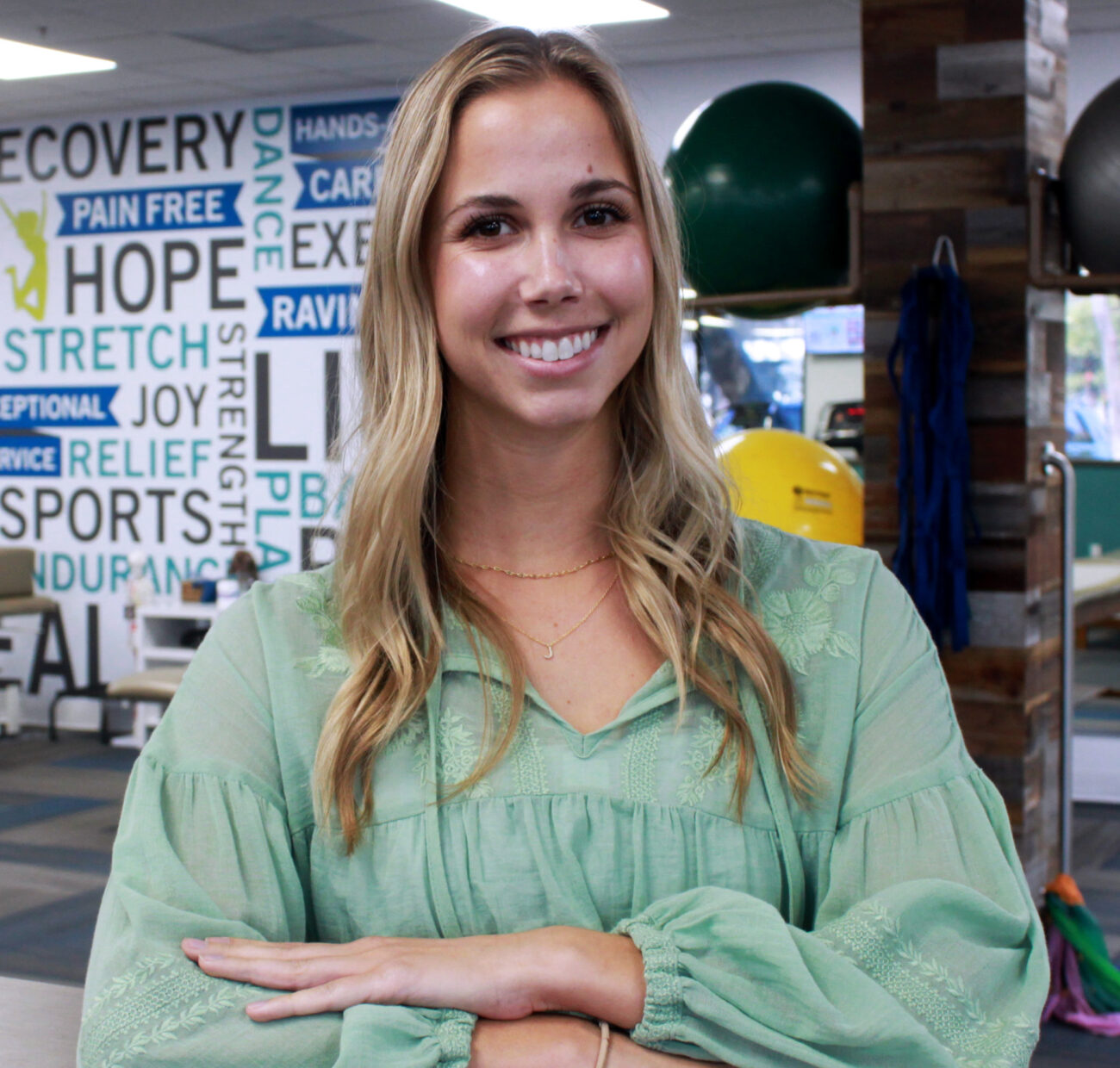 Jenna Frazer
PT, DPT
MY STORY
Jenna was born and raised in Riverside, CA. She grew up doing gymnastics for 10 years before she switched to swimming in high school. This led her to be a part of NCAA Division II swimming at California Baptist University, where she completed her bachelor's degree. Jenna's love for sports and exercise growing up gave her a fascination with the movement of the body. This led her to find the profession of physical therapy. She began shadowing at physical therapy clinics in order to get a better idea of what physical therapy entailed. This solidified her desire to pursue a career in physical therapy.
EDUCATION & SPECIALIZATION
Doctor of Physical Therapy (West Coast University)
Bachelor's of Science, Exercise Science (California Baptist University)
INTERESTS & HOBBIES
Jenna began skiing at the age of 5 and then transitioned to snowboarding, which is her favorite winter hobby. She also grew up going to the Colorado River and loves to wakeboard during the summer as well as swimming in any body of water such as ocean, lake, and pool.