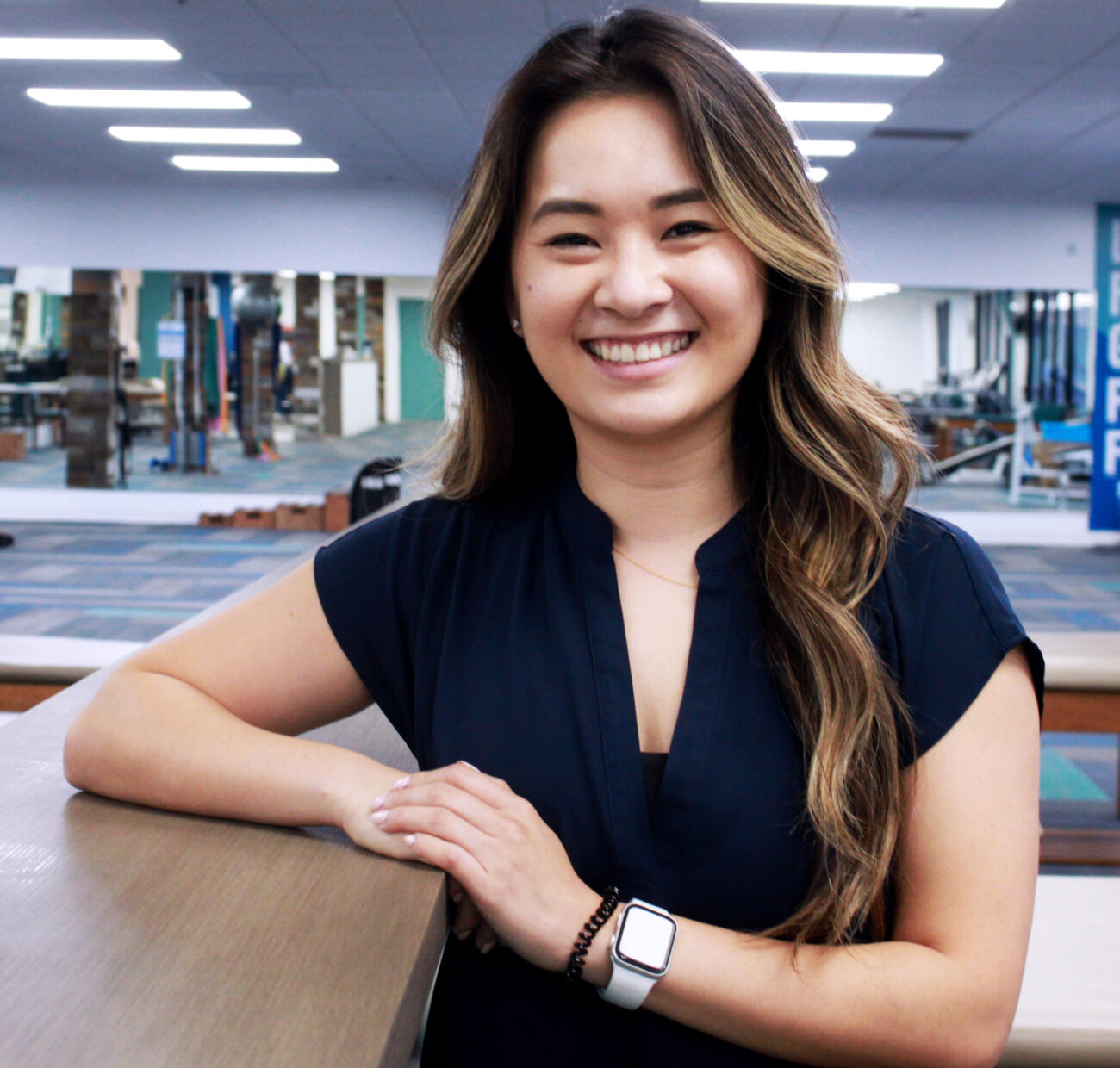 Irene Taing
PT, DPT
MY STORY
Irene's interest in Physical Therapy began when she was volunteering at a rehabilitation department at CHOC Children's in Orange, CA. It made her realize that she wanted to impact lives by improving their health and wellbeing through movement. This led Irene to pursue her bachelor's degree from California State University, Long Beach, and a Doctor of Physical Therapy Degree from the University of St. Augustine for Health Sciences in San Marcos, CA.
Irene played volleyball and basketball in high school and has found a passion for running, having completed 5 full marathons and 11 half marathons. She also knew that she wanted to be in a profession that could combine her active background and desire to help people. Irene prides herself on her ongoing commitment to her patients and wants to continue building meaningful relationships with them while providing them with an individualized treatment program that will best suit their goals.
EDUCATION & SPECIALIZATION
Doctor of Physical Therapy (University of St. Augustine for Health Sciences)
Bachelor of Science, Kinesiology (California State University, Long Beach)
INTERESTS & HOBBIES
She loves to bake cakes, macarons, and cookies. Irene also enjoys playing basketball, volleyball, golf, and running marathons and half marathons. She loves spending time with her family, friends, and babysitting her nephews. She also enjoys the times when she gets to relax on the couch and watch TV.