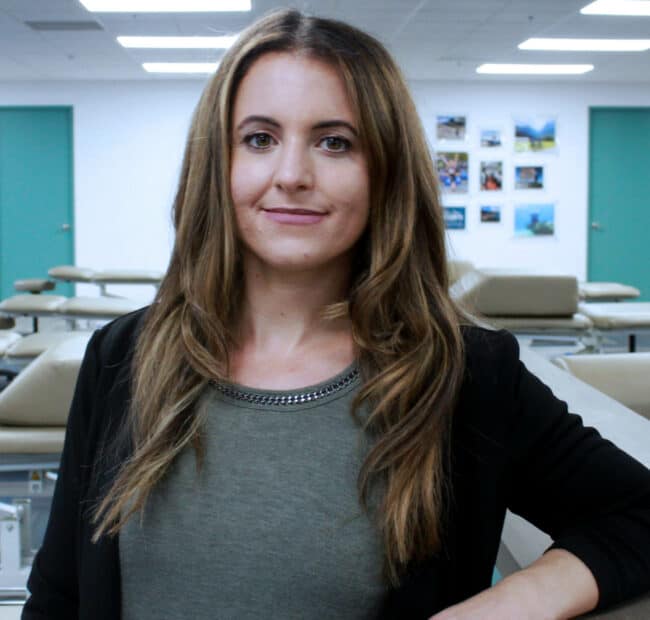 Elana Miller
PT, DPT
MY STORY
Elana received her Doctor of Physical Therapy from San Diego State University. Prior to attending PT school, she earned her Bachelor of Science in Kinesiology with a Minor in Psychology. From earliest days, she was intrigued with "how to make things better," especially as it relates to optimizing human movement. As a young girl, watching her father work set a pattern in her life that would guide her passion; playing sports immersed her in the world of movement; and becoming a physical therapy aide were all threads that sewed together the patches of her quilt work. Each one of the many pursuits throughout her life has helped weave the person she is today: a person with a passion to educate, instruct, and help rehabilitate as her life goal and service. She shares, "My passion as a physical therapist is to take the pain, disability, and despair of my patients and turn them into hope, motivation, and optimal movement. I love to encourage others to achieve their full potential and do more than they thought was ever possible".
EDUCATION & SPECIALIZATION
Doctorate of Physical Therapy- San Diego State University
Bachelors of Science in Kinesiology with a minor in Psychology- Cal Poly University
INTERESTS & HOBBIES
In her free time, Elana enjoys working out, horseback riding, reading articles (related to physical therapy, psychology, nutrition), and spending time with friends and family.