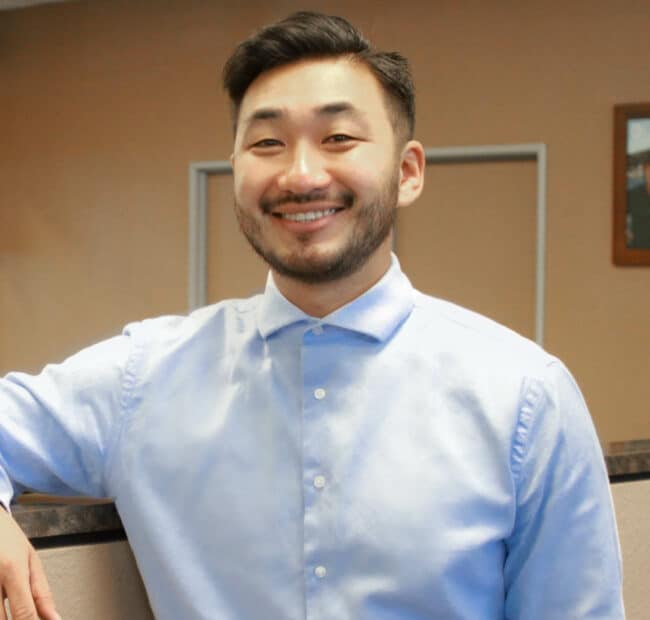 Daniel Wu
PT, DPT, CF-1
MY STORY
Daniel was born and raised in Southern California and has always been interested in growing up. He attended California State University, Fullerton, where he earned his Bachelor of Science in Kinesiology with an emphasis in Clinical Exercise Science. Daniel discovered the Physical Therapy profession in his last year of undergrad and instantly fell in love with the profession. He decided to further his studies at Touro University Nevada, to obtain his Doctor of Physical Therapy.
Physical Therapy perfectly blends different aspects of his life that he is passionate about, such as helping people, being physically active & health conscious. He has developed a passion for providing high quality care for each patient's individual goals. The opportunity to help a person's well-being, see their growth & be part of the journey is very rewarding.
EDUCATION & SPECIALIZATION
Doctorate of Physical Therapy (Touro University Nevada)
Bachelor of Science in Kinesiology (Cal State University, Fullerton)
Daniel has extensive training in the use of a differential skin resistance (DSR) survey and manual therapy (Taylor technique) through Advanced Therapy Institute. He is also certified in Crossfit (CF-1).
INTERESTS & HOBBIES
Daniel strives to maintain a peaceful, healthy & well-balanced life. He is spending spending time with family and friends, as well as being involved in various ministries at his church. Daniel loves great adventures, enjoys working out, hiking, traveling, playing and watching sports. Pretty much anything active!
BLOG ARTICLES