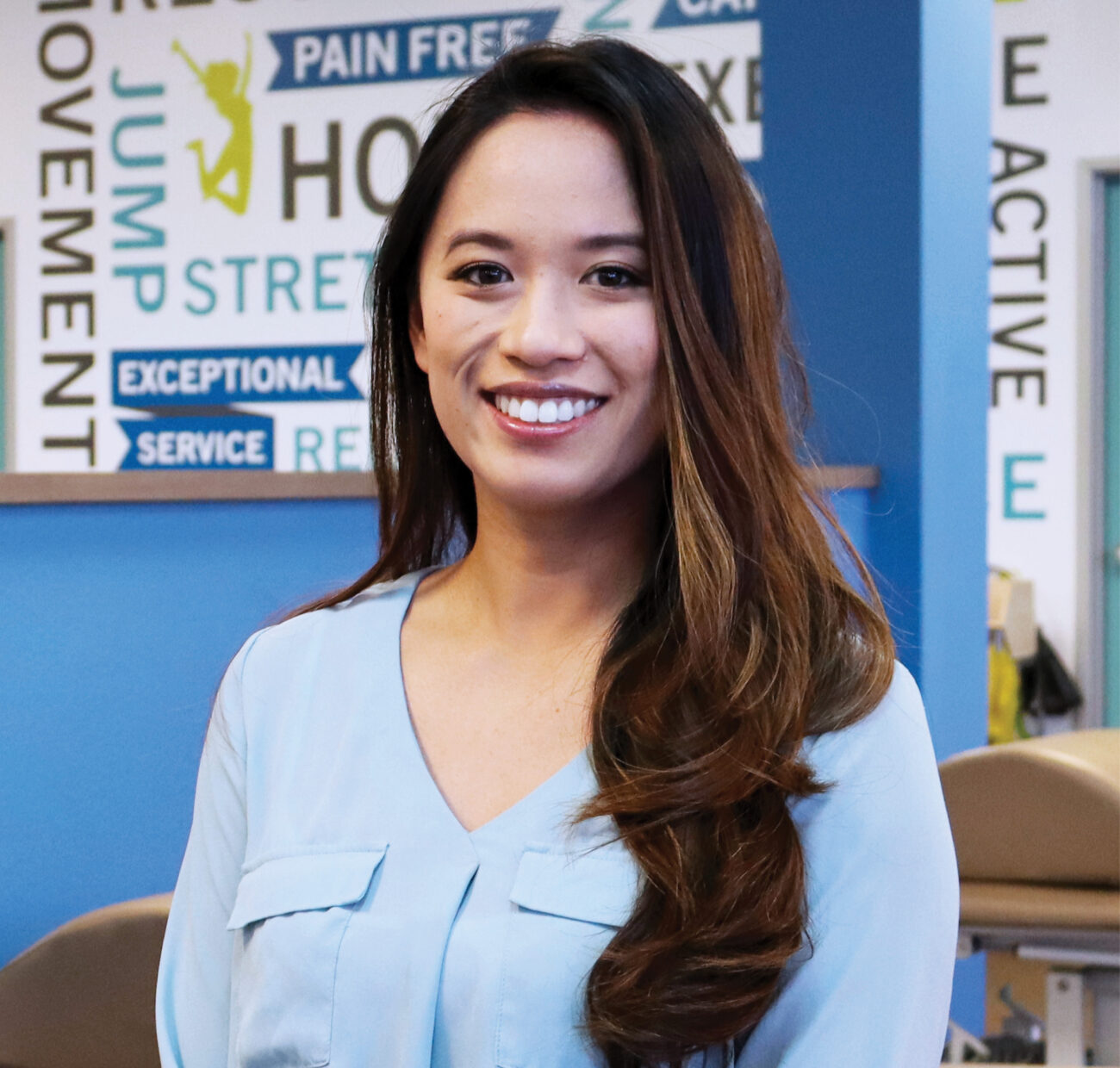 Corinne Mayol
PT, DPT
MY STORY
Corinne grew up as a Southern California native and has been a Polynesian dancer since the age of 5. After experiencing knee pain from dancing, Corinne's mother whom is also a physical therapist, was able to relieve her pain. This encouraged Corinne to become interested in the field of physical therapy and to shadow other therapists to learn more about the field. She saw the impact physical therapists were able to make in the lives of others and decided she wanted to have that same effect. After graduating with a degree in Biological Sciences from UC Irvine, Corinne worked as a PT aide in various clinics to gain experience in the field. She eventually moved to San Diego county to pursue her Doctor of Physical Therapy degree at the University of St. Augustine for Health Sciences, where she graduated with high honors.
Throughout her experiences, Corinne believes in always providing a friendly smile and quality care for her patients. She enjoys interacting with others and believes everyone should be active and be able to enjoy life to the fullest.
EDUCATION & SPECIALIZATION
Doctor of Physical Therapy- University of St. Augustine for Health Sciences
Bachelor of Science in Biology- University of California, Irvine
INTERESTS & HOBBIES
Corinne is an avid Polynesian dancer and has been performing and competing worldwide since the age of 5. In addition to dancing, she enjoys doing yoga, cooking, traveling, and spending time with her friends and family.
BLOG ARTICLES