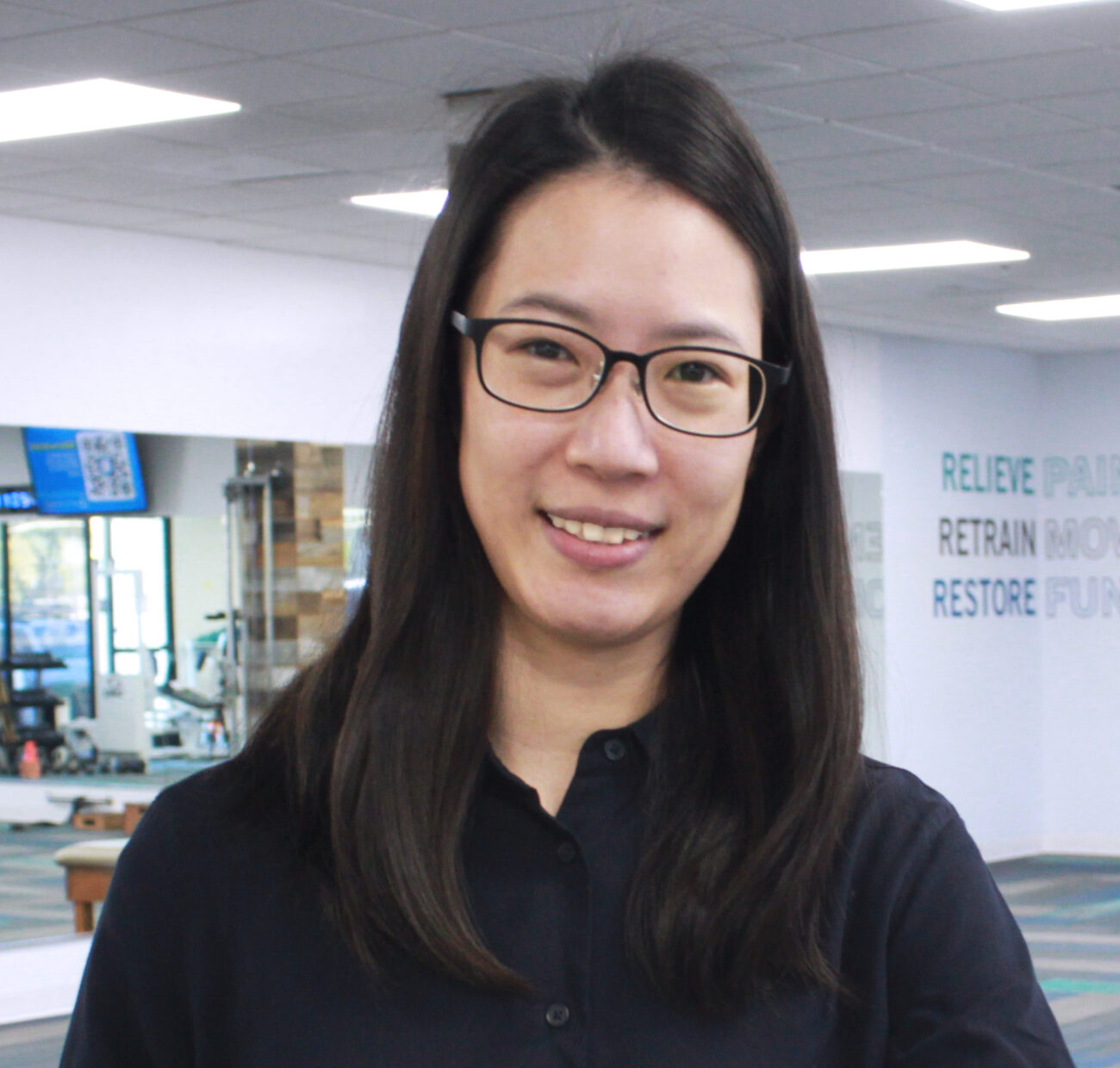 Chin-Yuan (Katy) Chin
PT, DPT
MY STORY
Katy was born and raised in Taipei, Taiwan. She received her Bachelor of Science in Physical Therapy and Assistive Technology at National Yang-Ming University in Taiwan. Then she worked as a Physical Therapist for a few years and decided to explore more opportunities on the other side of the world in the US. She obtained her Doctor of Physical Therapy degree at Loma Linda University and became a licensed Physical Therapist.
Katy was exposed to holistic health and wellness due to her mother's health conditions, which inspired her to get into the rehabilitation field. She was also active and enjoyed many sports in school including volleyball, basketball, and badminton. Throughout her journey of becoming a Physical Therapist, she witnessed first-hand the benefit of physical therapy. It can help enhance sports performance and prevent injuries, also relieve discomfort from the sedentary lifestyle and postural stress as a hard-working student. This affirmed her passion for physical therapy, along with her fascination with the human body.
Katy believes in the combination of manual therapy, therapeutic exercise, and modality to create a personalized treatment as every person is different. She also believes patient education and efficient communication are the keys to the rehab journey. She is passionate to provide the best care possible to accompany patients on their way to recovery. Patients' improvement and their smiles when restoring function are one of the most rewarding aspects of being a Physical Therapist, which fuels her to continually learn and grow.
EDUCATION & SPECIALIZATION
Doctor of Physical Therapy (Loma Linda University)
Bachelor of Science in Physical therapy and Assistive Technology (National Yang-Ming University, Taipei)
INTERESTS & HOBBIES
Katy grew up enjoying a variety of sports including volleyball, basketball, badminton, and Ping-Pong. Her favorite thing to do is enjoy a nice meal with friends. She also enjoys being in nature (walking, hiking), binging shows, learning new things, and spending time with her family and friends.