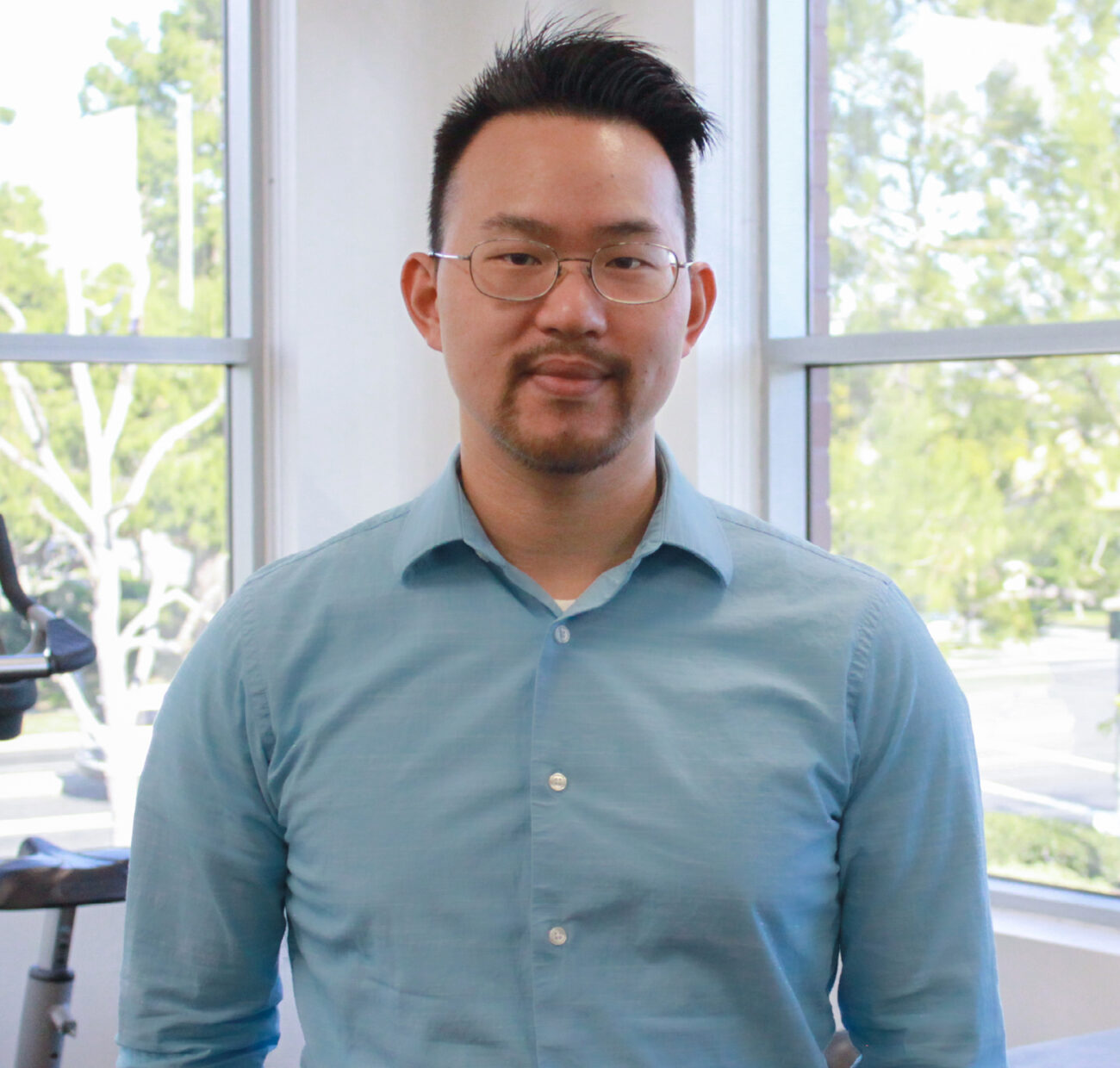 Charles Wang
PT, DPT
MY STORY
After graduating college as an engineer, fate led Charles back to school for further career exploration into the physical therapy field. It was during this time in school he was enlightened by his interest of exercise sciences and allied healthcare. Since finding physical therapy, Charles became enamored by the opportunity to help others on the daily with something in which he personally believes strongly.
Charles is a graduate from the San Marcos, CA campus of the University of St. Augustine for Health Sciences. His professional experience includes rehabilitation of patients with neuromuscular and orthopedic conditions in subacute inpatient settings as well as in the outpatient realm. Charles employs a hands-on manual approach to physical therapy intervention combined with progressive exercise and activities to improve individual-specific function. He also prides himself in being a lifelong learner who tries to stay up to date with continued developments in interventions as well as continued growth and building of his own knowledge base and skill set.
Although not exactly a SoCal native, Charles did attend middle and high school in the Northwood Irvine area and is still very much connected to both Orange and San Diego Counties via friends and family. Born in New Jersey, Charles soon after birth had a diverse upbringing, having moved and grown up overseas in Singapore, Qatar, and Taiwan for about a decade early in his youth before becoming a Californian. Accordingly, he always strives for cultural understanding and empathy, and he has goals to incorporate those values to build and promote the relevance and importance of physical therapy.
EDUCATION & SPECIALIZATION
Doctor of Physical Therapy (University of St. Augustine for Health Sciences)
Bachelor of Science in Chemical Engineering (University of California, Berkeley)
INTERESTS & HOBBIES
Charles's primary hobbies include playing badminton, playing modern tabletop (board) games, hiking (especially if there's a water destination along and/or at the end of it), and participating in cooperative interactive challenges such as escape rooms. He also values practicing yoga and swimming as well as more interactive physical activities like playing basketball and rock climbing with friends. He has been known to dabble periodically in obstacle course race events. Eating food is certainly one of his favorite things to do, too.
BLOG ARTICLES