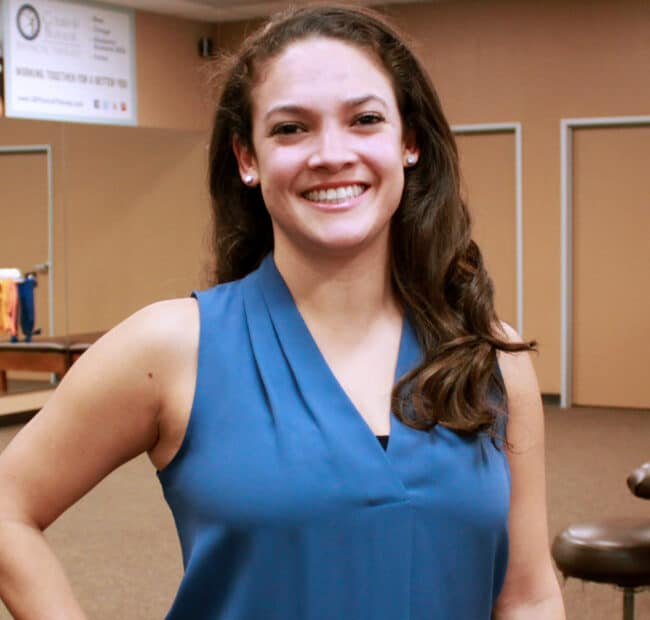 Briana Valenzuela
PT, DPT
MY STORY
Briana is an Orange County native. She attended Rosary High School in Fullerton where she participated in cross county, track and basketball. While running cross country, she began to experience knee pain which then led her to the wonderful world of physical therapy! Briana's physical therapist demonstrated compassion and taught her that physical therapy involved not only caring for the patient's physical condition but also their overall well-being. After working with her physical therapist, she knew she wanted to demonstrate the same approach in helping others return to their optimal, active and pain-free lifestyle.
Briana continued her education at Sonoma State University and received her Bachelor of Science in Kinesiology. Following her undergraduate degree, she received her Doctorate of Physical Therapy at University of the Pacific in Stockton, CA. She is passionate about helping others while bringing a smile to others' faces. She prides herself in her ability to build rapport with all her patients no matter their age or background.
EDUCATION & SPECIALIZATION
Doctor of Physical Therapy (University of the Pacific)
Bachelor of Science in Kinesiology (Sonoma State University)
INTERESTS & HOBBIES
When Briana is not busy treating patients in the office, she enjoys spending time with friends and family, running, listening to live music and trying new foods! You can find her spending any warm, sunny day escaping out to Laguna Beach soaking up that vitamin D!
BLOG ARTICLES
Sorry! There is no post!