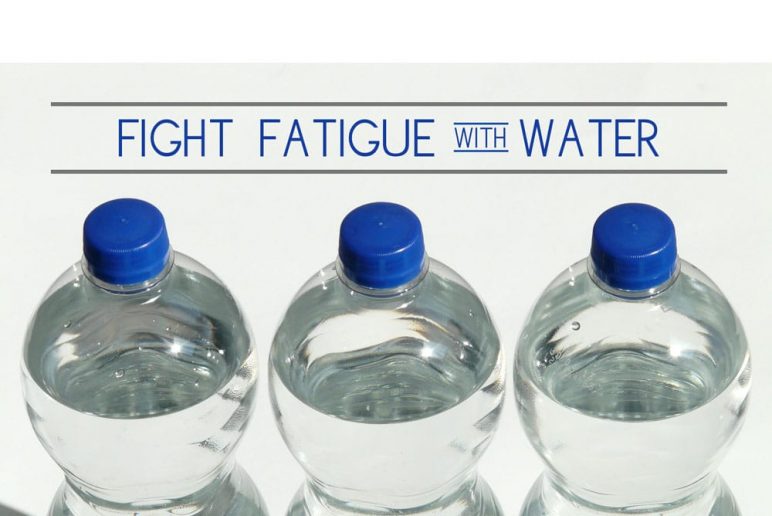 Fight Fatigue With Water
February 05, 2015
Water is the fastest, cheapest, and easiest cure for fatigue. Fatigue is one of the first signs of dehydration. Research has shown that mild dehydration – loss of just 1-2 percent of body weight as water – is enough to impair thinking.
STAY ALERT AND ENERGIZED!
Staying hydrated is one of the easiest ways to stay alert and energized. However, an estimated 75 percent of Americans are not drinking enough water. Nearly all body functions are about fluid balance, and even the smallest changes in fluid balance can affect your performance and daily life. If this fluid is not replaced blood volume can drop. Your heart works harder to supply the skin and muscles with oxygen and nutrients. As your body becomes more dehydrated, it redirects blood to the working muscles and away from the skin, impairing your body's ability to diffuse heat. The increase in internal heat can then result in muscle cramps, light-headedness, and fatigue. As little as 3 percent or more loss of body weight due to dehydration can cause as much as a 10 percent drop in performance level.
[Tweet "3%+ loss of body weight due to dehydration can cause as much as a 10% drop in performance level."]
SIGNS OF DEHYDRATION INCLUDE:
Thirst
Dry Mouth
Weakness
Dizziness
Confusion
Lethargy (Fatigue)
TIPS TO STAY HYDRATED
Carry a water bottle:

sip water throughout the day instead of trying to down extra fluids right before exercise.

Have a glass of water in the morning

– this will help control your appetite.

Get creative

– spice up your water with a squirt of citrus or infuse cucumbers.

Eat more fruits and veggies!

Their high water content will add to your hydration. About 20% of our fluid intake comes from foods.

Say No to Sports Drinks:

Experts say that sports and energy drinks are full of sugar and artificial flavors and colors that the body doesn't need, thus your body has to spend extra energy processing and getting rid of. Sports drinks are only beneficial for athletes playing high-intensity sports in 60-minute durations or more, or when it's very hot outside. Those doing less should avoid sugared drinks, and just drink water.
HOW MUCH WATER IS ENOUGH?
The amount of water you need depends on:
Your activity level

: 1-1.5 cups of water every 15 minutes of working out

Where you live:

altitude and heat cause you to lose more fluids

Your weight:

The basic equation for determining this is by dividing your body weight in half. So, if you weigh 200 pounds, you would need 100 ounces of water per day if you're not doing anything strenuous. If you're working out, hiking, at a high altitude or outdoors a great deal, you're going to need to add 100 ounces to that.
A simple way to monitor is to watch your urine color. Pale or clear means you are probably adequately hydrated.
Hope you find these tips helpful to keep you healthy & hydrated! How do you remind yourself to drink enough water? Share below!
Reader Interactions