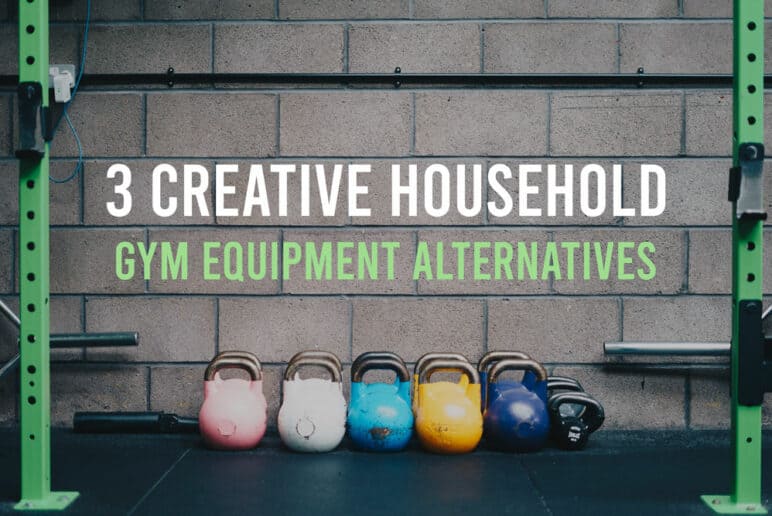 3 Creative Household Gym Equipment Alternatives
January 06, 2021
Have you been an avid gym goer that finds yourself stuck at home? Are you missing some key exercise equipment or is your local store or Amazon sold out? Don't worry! There are plenty of household items that you can use!
As a physical therapist, I've always lived in a gym. Finding myself stuck at home with little to no equipment was frustrating to say the least! I found some creative ways to stay active! Now more than ever, it is important that we provide our bodies with the movement in craves. Not only is this great for weight loss but also overall mental wellbeing! One of the key principles of movement and strength training is "Use It or Lose It". Physical therapists are here to educate and provide routines to help you gain or maintain strength and prevent any aches and pains due to WFH (working from home)!
Below are a few house hold items you can use to get a serious sweat on! (As always, consult with your physician before starting a new exercise routine!)
Laundry Detergent
Any size, any weight, any detergent!
The bottles are great substitutes for weights and provide a handle for easy holding!
An exercise that can be done is mid-rows for your back.
Sturdy Chair/Bench/Couch
Although these are comfortable, they can easily be used for upper and lower body exercises
Exercise ideas: Squats, tricep dips, incline push-ups
Paper plates (or Styrofoam!)
Something simple that most people have!
Use them for abdominal workouts and even leg workouts
IMPORTANT: have something nearby to for balance!
Exercise examples: mountain climbers and variation of lunges (Like the exercises in our "Valslides" Blog)
Do you find yourself thinking, "why do I need physical therapy if I am not in pain?" Physical therapists are trained in not only rehabilitation but also movement retraining and injury prevention. We can help provide those exercises to create a stronger body to prevent discomfort in the future! Call Coury & Buehler Physical Therapy for a free consultation! We can answer any questions you may have!
If you're experiencing any pain or discomfort while exercising at home, contact us at 714-256-5074 for a free consultation or fill out the form below! A representative will contact you shortly.
Reader Interactions